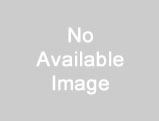 RECENT ARTICLES
May 16, 2016 04:05 pm by Sheren Javdan
Too often, trademark owners make the common mistake of failing to comply with trademark requirements after their marks have been registered. Much to their dismay, they lose their rights to...
May 12, 2016 11:05 am by Jonathan Schmig
Is it "Sriracha" or "sriracha"? The capitalization, or lack thereof, actually carries some surprisingly potentially massive implications. According to the U.S. Patent and Trademark Office (USPTO), the correct rendering would...