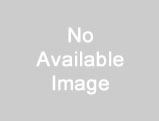 RECENT ARTICLES
May 31, 2017 04:05 pm by LawInc Staff
Nevada incorporation can sound appealing with all the hype out there. Business owners and entrepreneurs, based outside of Nevada, often ask if a Nevada corporation is right for them. Often lured...
May 12, 2016 11:05 am by Jonathan Schmig
Is it "Sriracha" or "sriracha"? The capitalization, or lack thereof, actually carries some surprisingly potentially massive implications. According to the U.S. Patent and Trademark Office (USPTO), the correct rendering would...