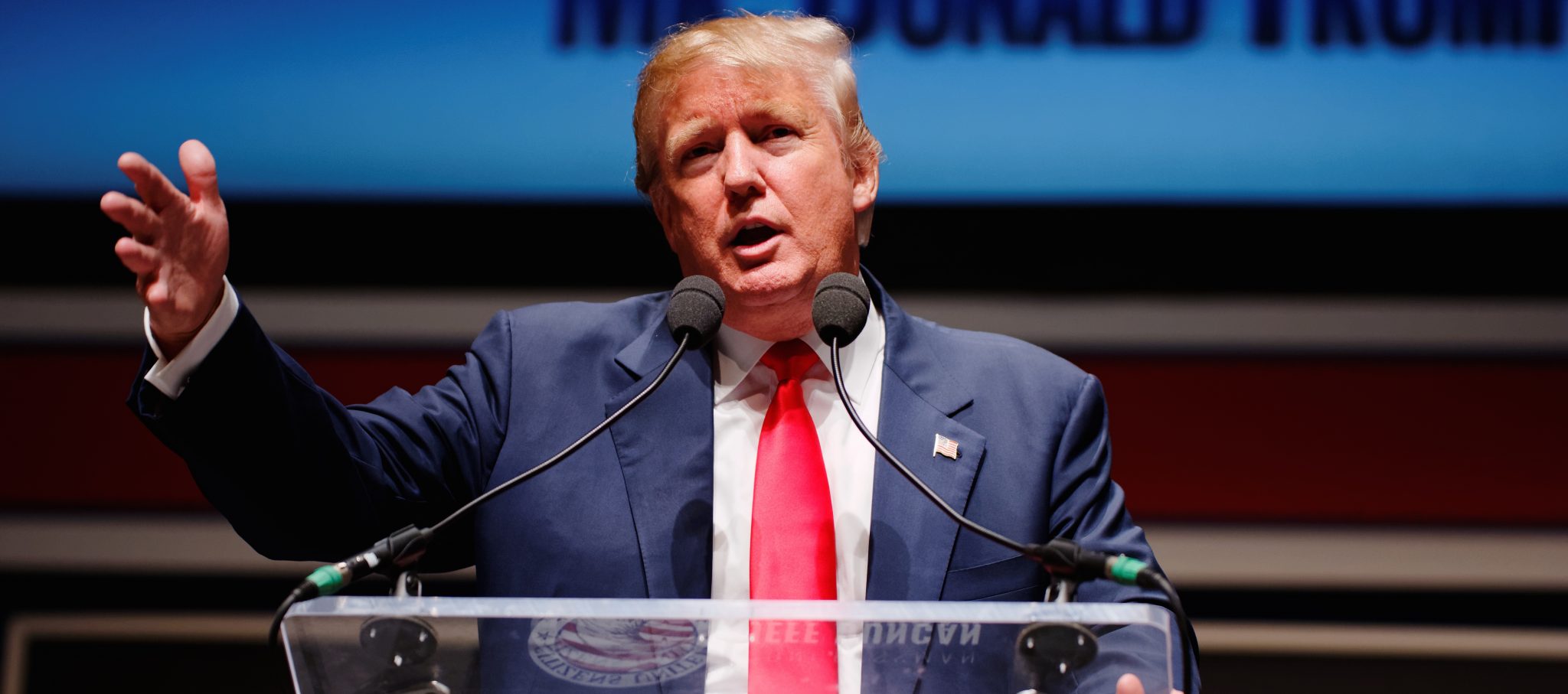 by Jackson McNeill
July 1, 2015
Business magnate and TV-personality Donald Trump filed a $500 million lawsuit against Univision on Tuesday after the Spanish-speaking network decided to terminate its contract with Trump's Miss Universe Organization and announced that it would not televise Trump's Miss USA and Miss Universe beauty pageants. The lawsuit makes several legal claims, including breach of contract, defamation, and First Amendment violations.
Univision dropped the pageants from its lineup after Trump made disparaging remarks about Mexican immigrants in his opening campaign speech last month. Trump, who is running for the Republican presidential nomination, said that he would build a wall to stop Mexico from dumping "rapists" and criminals on U.S. soil.
Although he did say in a statement that "I have great respect for Mexico and love for the Mexican people and their tremendous spirit," Trump has otherwise largely stood by his remarks.
In an interview with Bill O'Reilly, Trump was asked whether he would take his comments back. "No, because it's totally accurate," he responded.  
"The border is a disaster," he said. "People are pouring in – and I mean illegal people, illegal immigrants – and they're pouring in. Three hundred and some odd thousand are in your state jails right now, according to Homeland Security." Mexico is "taking our jobs, they're taking our manufacturing, and they're taking our money," he added.
Trump and his team also stood by their lawsuit. 
"We intend to pursue all legal rights and remedies available to Mr. Trump pursuant to the terms of the license agreement as well as a defamation case against Univision," Michael Cohe said, Trump's executive vice president and special counsel. "I am at this moment finalizing the retainer agreement with outside counsel."
Trump also took to Twitter to voice his opinion about the ongoing dispute. 
My just filed lawsuit against Univision. Always fight back when right. #MakeAmericaGreatAgain https://t.co/ies96YzSeG

— Donald J. Trump (@realDonaldTrump) June 30, 2015
Univision, meanwhile, called Trump's lawsuit "factually false and legally ridiculous" and promised that it will "continue to fight against Mr. Trump's ongoing efforts to run away from the ongoing efforts to run away from the derogatory comments he made … about Mexican immigrants."
Trump, by contrast, alleged that Univision is the real wrongdoer, claiming in his lawsuit that the decision to drop the pageant was "a thinly veiled attempt by Univision, a privately held company principally owned by [a] longtime Clinton Foundation donor and current Hillary Clinton fundraiser, Haim Saban, to suppress Mr. Trump's freedom of speech under the First Amendment as he begins to campaign for the nation's president…."
Trump also said that the beauty contestants are suffering because of the backlash.
"We have 50 of the most lovely women you've ever seen right now in Louisiana, and they have been abandoned by … Univision," Trump said on "The O'Reilly Factor," adding, "They have been crushed."
Meanwhile, Trump continues to receive backlash from various sources.  NBC, for example, also cut ties with the Miss USA and Miss Universe pageants in light of Trump's "recent insulting remarks about Mexican immigrants."
Lupita Jones, the Miss Mexico pageant director, also said that Mexico would boycott Miss Universe. Jones said that Trump had damaged the pageant, which traditionally showcases "friendship, unity, and breaking down cultural barriers."
Several celebrities who were set to appear at the upcoming Miss USA pageant have also since cancelled their appearances.
And Macy's, the popular US retailer, has decided to suspend its Trump menswear line.
—-
Trump, one of at least 19 presidential hopefuls in the US republican primary, currently ranks second among republican candidates, with 12 percent of GOP primary voters saying that they were most likely to support him in 2016.






Topics: 2016 Elections, Donald Trump, Lawsuits, Legal, Real Estate