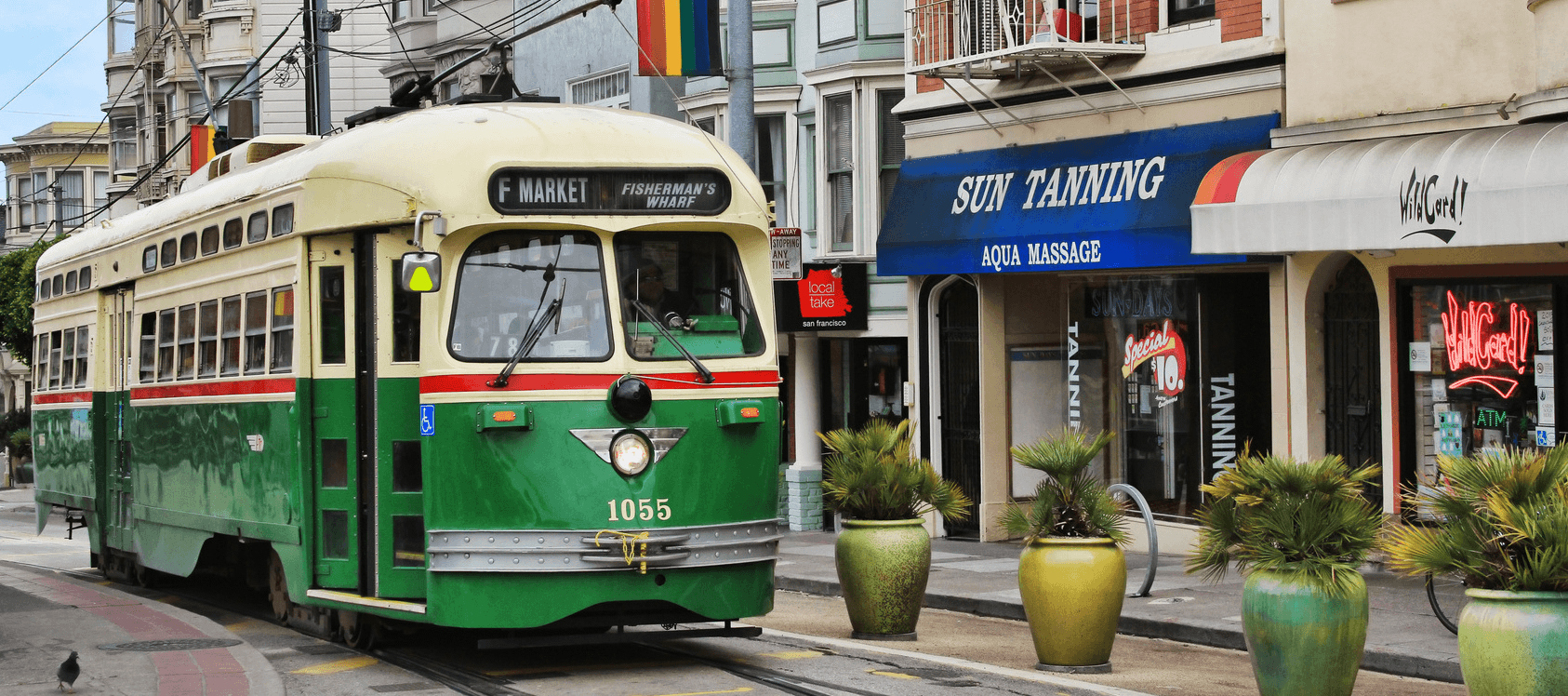 by Jenny Kim
April 6, 2015
Jeffrey's Toys, a toy store in downtown San Francisco, will be forced to close its doors on Market Street and Third Street by May 8.
One of the handful of independently owned toy stores remaining in San Francisco, Jeffrey's Stores once inspired the Pixar illustrators during the initial stages of the development of Toy Story in the early 1990's.
Legend has it that it was also the first toy store in the United States to sell Legos in 1973.
The owners of Jeffrey's Toys, Mark and Rosie Luhn, are not leaving this coveted corner retail space by choice.
The new landlord of 685 Market Street, Brookfield Office Properties, Inc., is pushing Jeffrey's Toys out with a five-fold rent increase that the Luhn's just cannot pay.
The Luhn family first entered the toy store business in 1946, opening different toy stores throughout various parts of the Bay Area, including Jeffrey's Toys in San Francisco in 1970.
Mark Luhn, now 66, inherited the business from his father and his grandfather.
Jeffrey's Toys has been located in 685 Market Street for more than two decades.
A little over two weeks ago, the Luhn's received an eviction notice while they were at a wholesaler's convention purchasing toys for the store. Currently, the store is winding down with a closing sale of all items at twenty percent off.
Jeffrey's Toys was always a bit of an outlier when keeping with the trends of the toy industry. The toy store does not have a website and it actively avoids carrying electronic items.
With a staff of twelve, Jeffrey's Toys has relied on its personal service and tourist value to keep its doors open 365 days a year.
Even with annual revenue approximating $2 million and its reputation as a major tourist attraction (about fifty percent of the store's customers are tourists), Jeffrey's Toys cannot comply with the rent increase demand by its new landlord.
The famous toy store's lease issues first arose in October of 2013, when Brookfield Office Properties, a New York real estate company announced its first $80 million investment in the San Francisco office market on Market Street.
685 Market Street, also known as the Monadnock Building, is a ten-story, 205,000 square foot office building. Originally constructed in 1907, the building was fully restored and renovated in the late 1980's.
Initially, Brookfield Office Properties verbally agreed to extend Jeffrey's Toys' lease at the same rent, but this agreement ended in 2015. The trap was a proviso in the sub-market rate lease extension, which allowed for the company or the store to give a sixty-day vacate notice.
Brookfield Office Properties is a real estate powerhouse.
It develops and manages office properties not only in the United States, but also in Australia, Canada, and the United Kingdom. It holds interests in properties in New York, Washington, D.C., Houston, Los Angeles, Seattle, San Francisco, Toronto, London, and more.  It considers itself to be "the global leader in the ownership and management of office assets."
When investing in 685 Market Street, Brookfield had a new vision for the building. The company announced, "The strength of the location and a repositioning program of this asset will attract significant interest across various sectors." It emphasized its interest in the technology sector, an interest at odds with Jeffrey's Toys' allergy to the Internet and electronic goods.
The rent increase is not the only source of Jeffrey's Toys' problems.
IbisWorld, a market research firm, stated that "independent hobby and toy stores will find it increasingly challenging to compete with mass merchandisers and chain stores." In the November 2013 report on the toy industry, IbisWorld attributed this challenge to the lower prices and convenience of independent toy stores' much larger competitors.
Rent for the retail space that Jeffrey's Toys must now vacate could be raised to $40,000 a month.
As Jeffrey's Toys makes moves to shut down its store, Brookfield Office Properties has denied it a closing sign.
The Luhn's originally posted a sign that read, "Lost our lease, come in and take 20% off," but the landlord had them take it down.
With yet another local store being forced out of its space, the Luhn's are fighting the good fight by searching for a new space to reopen Jeffrey's Toys.
Rumor has it that the space that the beloved Jeffrey's Toys occupied for over two decades will be used as a restaurant.