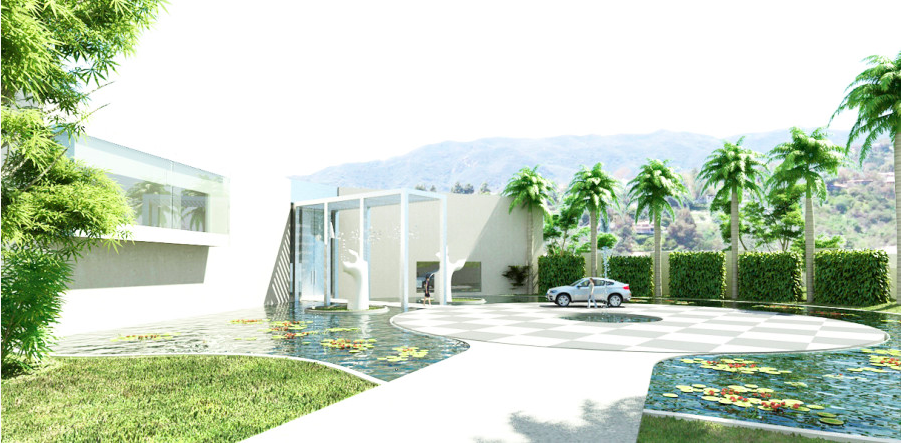 by Maria Kozak
July 23, 2015
Forget megamasions, the newest fad in wealthy real estate development is the giga-mansion.
Giga for gigantic, the new term was developed to represent the colossal homes that the ridiculously wealthy (think 1%) have been constructing to better suit their needs.
The Starship Enterprise
The most notable and notorious giga-mansion as of late: 901 Strada Vecchia.
The glass, steel, and cement building has been under construction since 2011 by multimillionaire developer Mohamed Hadid, and has faced staunch opposition from the local residents in the area.
Set in Bel Air, an affluent Los Angeles neighborhood that is home to countless celebrities, the once private and quiet neighborhood has been riddled by massive construction trucks and noise and the residents have had enough.
Entertainment attorney Joseph Horacek, whose property is situated underneath Hadid's on a hillside, filed a complaint in L.A. Court and the city attorney recently confirmed that he would be accepting the case for criminal prosecution.
Last month, Hadid appealed his case in front of the L.A. Department of Building and Safety, but the Board unanimously voted to deny his appeal and send his case to the city attorney since Hadid had been issued 10 Orders to Comply over the years and repeatedly ignored them.
The property at 901 Strada Vecchia, nicknamed Starship Enterprise by irritated neighbors, will span a whopping 30,000-square-feet and be 103 feet tall. City regulations cap the building height at 36 feet, making Hadid's home 67 feet over the limit.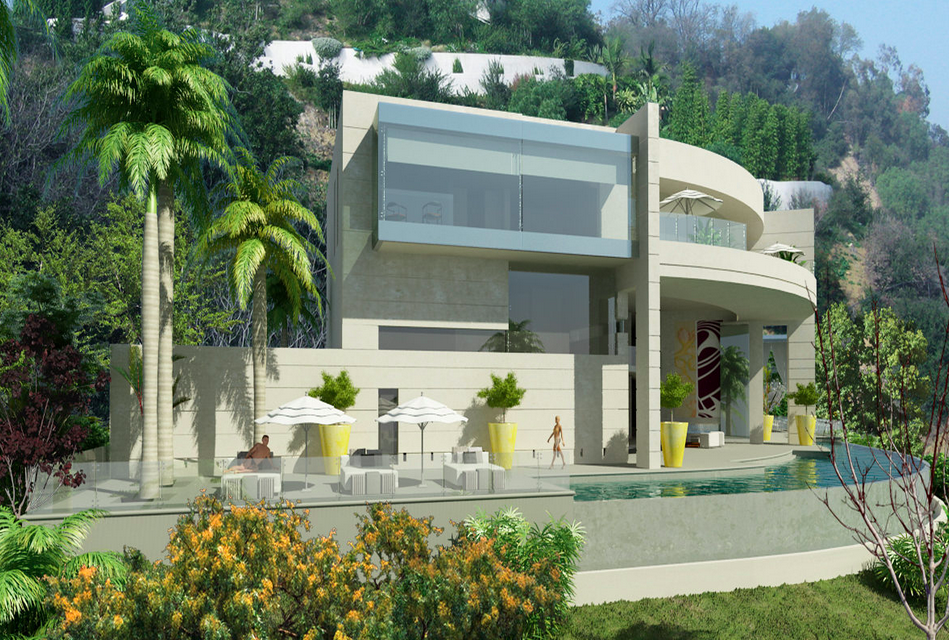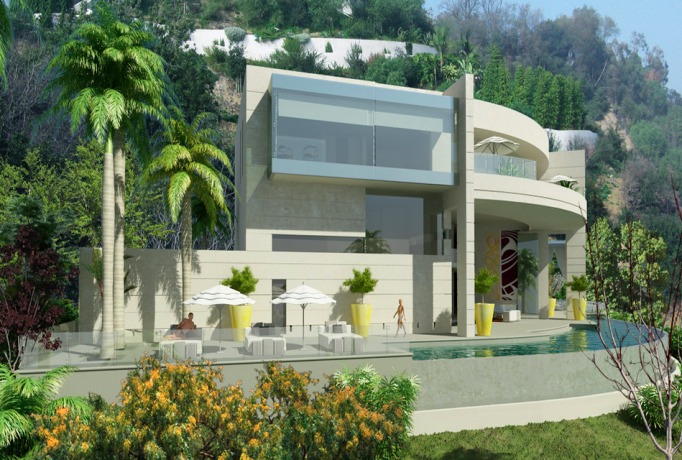 Last year, the City investigated the property and revoked Hadid's permit, ordering him to stop work on the site.
They stated that the construction was unapproved, and asked him to remove various features, such as an underground theater and concrete decks.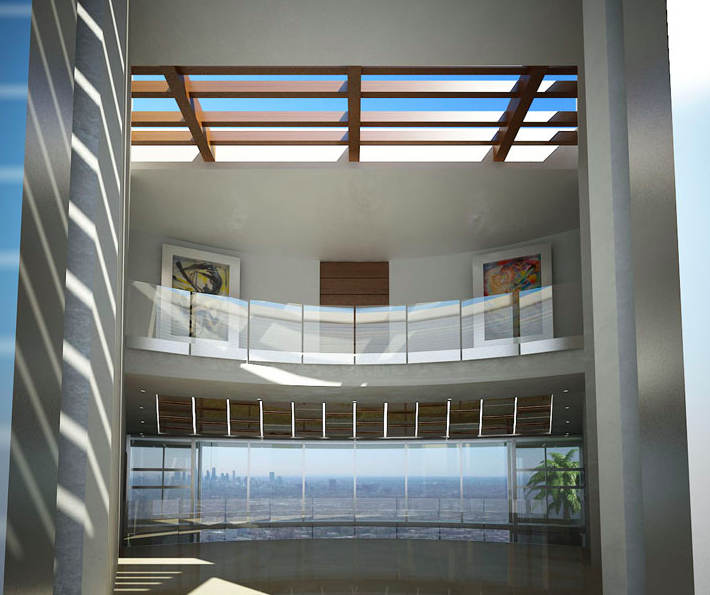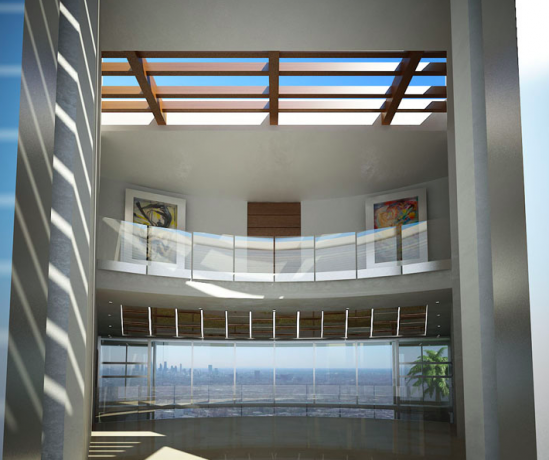 Hadid refused to do so, and continued relentlessly in the construction of the home, allegedly hiding the ongoing progress behind tarps and plants.
Rebelling Residents
Hadid's property will have two wine cellars and an infinity pool, and in order to construct these features enormous amounts of soil were excavated from the hillside surrounding Horacek's home.
As a result, Horacek is concerned that the mansion could "crumble" over and onto his own home. Additionally, he feels that he has completely lost his privacy, since the property towers over his own.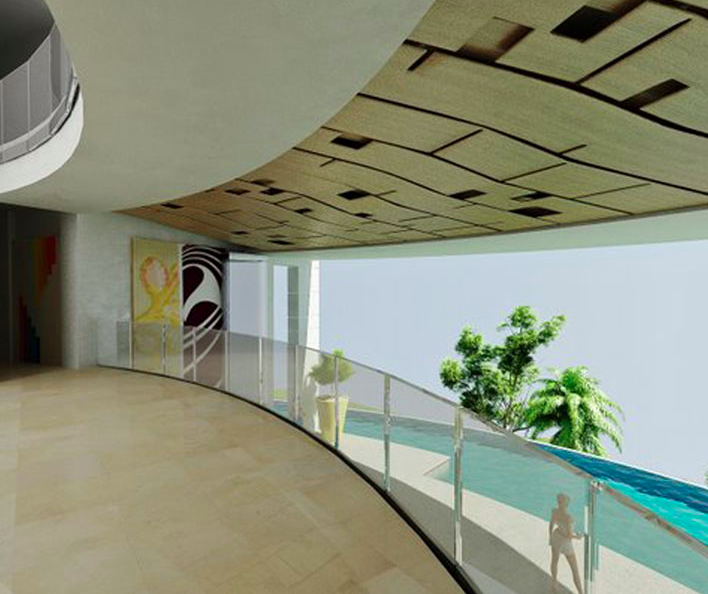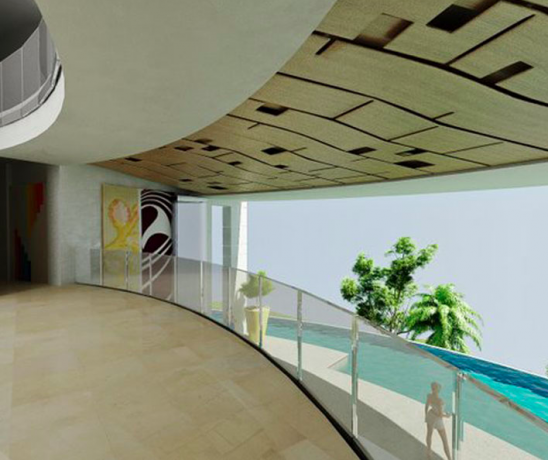 Walmart heiress Nancy Walton Laurie has also sued Hadid over his construction, claiming that a wall at the property being developed has "cut the roots to the family's cherished eucalyptus tree, causing it severe damage and putting it at risk of falling over."
Hadid's attorney responded by claiming that the new wall was erected in the exact location of the old one, and that an arborist stated that the tree is thriving and was at one point effected by drought.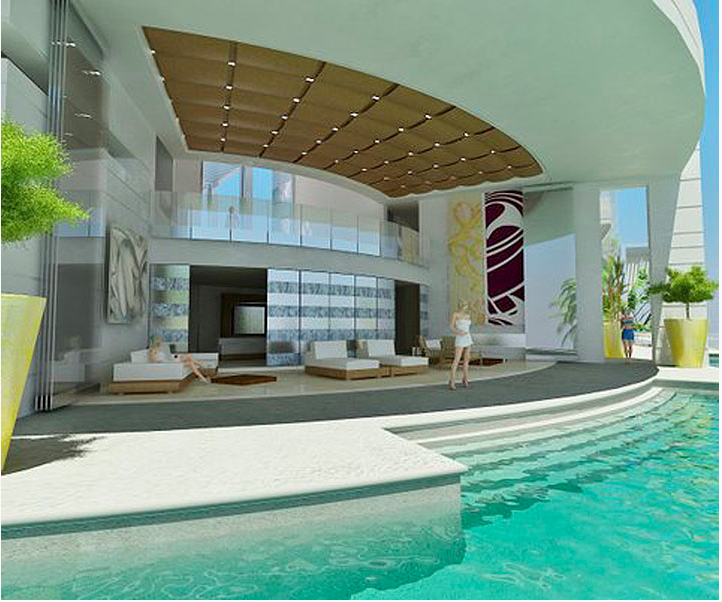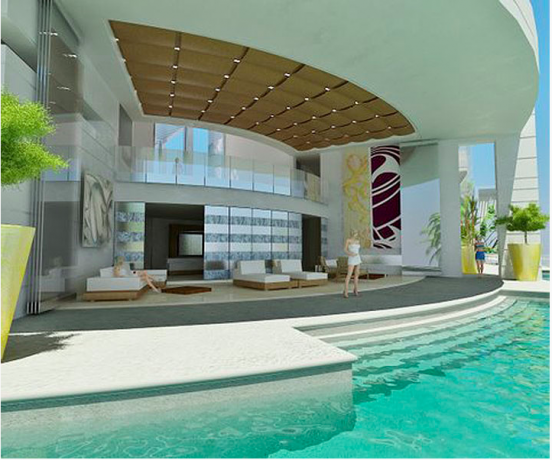 Irritated residents of Bel Air, including Joseph Horacek and Jennifer Anniston, who is another active opponent of the rise in giga-mansion development in her neighborhood, are members of the Bel Air Homeowners Alliance.
The Alliance was established by Fred Rosen, known for his contributions to Ticketmaster, in an effort to unanimously fight the battle of giga-mansions springing up all over the neighborhood.
The residents have expressed great concern over the continual presence of construction trucks driving through the narrow streets of the neighborhood, the amount of dirt being dug out of the hillside, and how these factors are affecting their health and safety.
ALSO SEE: Mansionization Battle: LA Slammed With New Home Size Limits
But residents and the Alliance have more to contend with than just Hadid. A 70,000 to 80,000 square-foot Mediterranean estate is being built for a Qatar national, while Saudi Arabian prince Abdulaziz bin Abdullah bin Abdulaziz al-Saud recently filed plans for a 85,000-square-foot mansion.
Just down the road from 901 Strada Vecchia, a 90,000-square-foot mansion with a cantilevered tennis court and five swimming pools is also being built. In most cases, properties with existing mansions are being bought and subsequently demolished to accommodate these more expansive and elaborate plans.
So What's The Likely Verdict For Hadid?
Although the criminal charges that will likely be brought against Hadid will be minor, more of a misdemeanor nature, the progress on his construction can be significantly stifled.
It is likely that work will be forcefully stopped from continuing at this point, and significant portions of the property may also be ordered to be torn down.
Hadid blatantly refused to comply with stop work orders, violated countless building codes, and failed to obtain appropriate permits throughout the continued construction on the site.
The conclusion of this ongoing saga is simply unlikely to end well for him and the Starship Enterprise. 
Topics: Mansionization