by LawInc Staff
December 26, 2022
Are you a California dentist forming a California dental corporation and want to know which type of names are acceptable?

If the corporation name does not include the full name, or last name, as it appears on the dental license, a Fictitious Name Permit must be obtained from the California Dental Board.
If you are trying to name a dental corporation in California, it is important to follow the guidelines outlined in California Business and Professions Code Section 1804.
According to this code, the name of the corporation must include the full name or last name of the dentist, as it appears on their dental license, followed by Dental Corporation, Incorporated, Corporation, Inc., or Corp.
For example, a permissible dental corporation name could be "Jane Doe DDS, Inc."
If you want to conduct business using a different name, such as "White Smile Dental," you will need to obtain a Fictitious Name Permit from the California Dental Board.
Timing
It is important to note that you should obtain the Fictitious Name Permit after the corporation formation process has been completed.
More Information from the California Dental Board
You can find more information about this process here.
Need Help Forming a California Dental Corporation or Other Entity?

Are you a California dentist that would like assistance with forming a California professional dental corporation or other entity type, a LawInc incorporation attorney is here to help.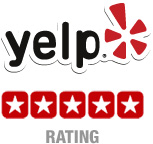 Learn More