by LawInc Staff
January 3, 2023
Are you a California attorney forming a California law corporation and want to know if you can include the word "group" as part of the corporation name?

California Law Corporations Can use "Group" in their Name if Certain Requirements are Met
In order to adhere to California Rule 1-400 of the Rules of Professional Conduct, it is necessary to provide a reason for the use of the term "Group" in your law corporation's name.
One way to do this is by identifying at least one other employee of the corporation, who could be any type of professional, not necessarily an attorney.
This will demonstrate that the use of the term "Group" is appropriate and meets the requirements of the rule.
More Information from the State Bar of California

You can find more information about State Bar of California law corporation naming requirements here.
Need Help Forming a California Law Corporation or Other Entity?

If you would like assistance with forming a California professional law corporation or other entity type, LawInc is here to help.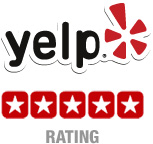 LawInc on YouTube