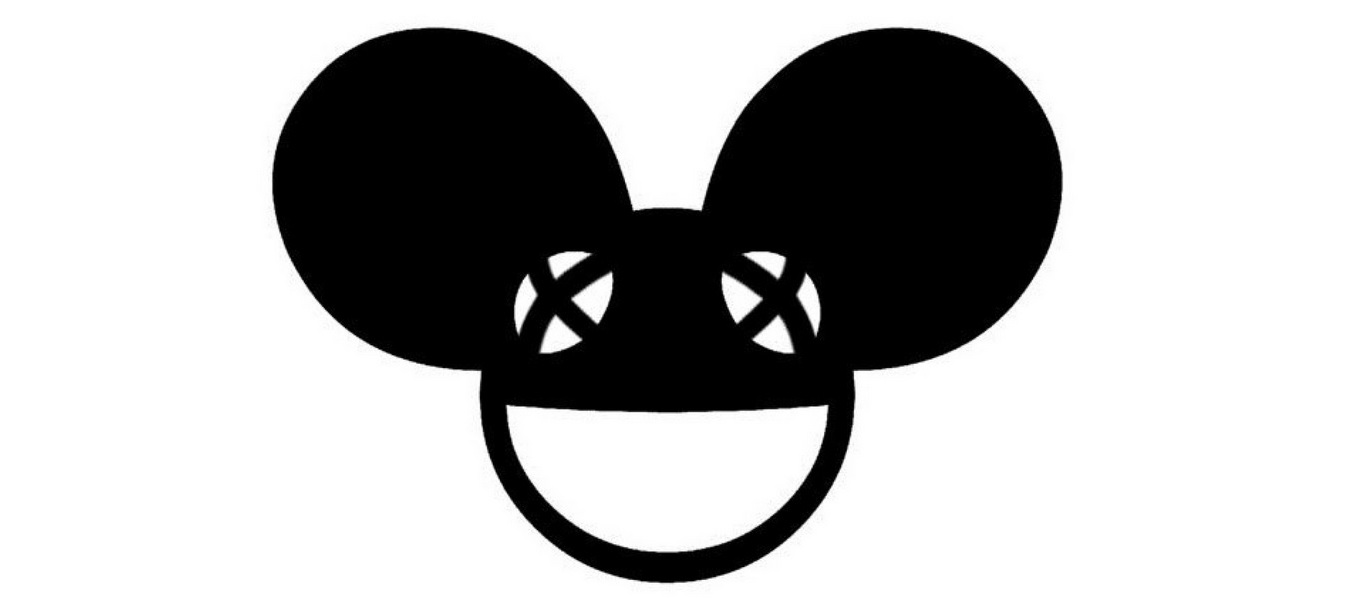 by Brent Lightfoot
July 17, 2015
Not all mice play nice. 
When markets collide, a trademark clash will rise.
Legendary Disney cartoon Mickey Mouse rocks a giant mouse head on his anthropomorphized mouse body.
Legendary electronic musician Deadmau5 rocks a giant mouse head on his normal human body.
The resemblance between the iconic Mickey Mouse silhouette and the Deadmau5 helmet, called "mau5head," has supported nine months of legal conflict and, of course, some vicious Twitter melees.
Deadmau5 (pronounced "Dead mouse"), aka Canadian progressive-house music producer and performer Joel Zimmerman, already holds the trademark to the mau5head in 30 countries.
The image is a staple in record artwork and Deadma5's live performances. Audience members will even rock the mau5head at shows.
But when Zimmerman tried to trademark the image in the US last September, Disney wasn't happy.
ALSO SEE: Mickey Mouse vs. Deadmau5: Trademark Dispute 
They filed to block his application, arguing that the mau5head design was "nearly identical in appearance, connotation, and overall commercial impression to Disney's Mouse Ears Marks."
There are a lot of ironies here. 
The first is, Deadmau5 and Disney (or its subsidiaries) have been doing business together for years.
Zimmerman had licensed his hit song "Ghosts 'n' Stuff" for a video game and a video remix featuring Mickey himself, had been approached to reinterpret Fantasia for its 75th anniversary, and was talking with Disney about remixing the Star Wars theme music for the animated Disney XD series Star Wars Rebel when the trademark dispute arose.
Zimmerman flipped out and filed a cease and desist for the "Ghosts 'n' Stuff" license, as well as filing a thousand page official rebuttal.
Disney maintained that their objection to the trademark was based on the potential sale of licensed merchandise, not with the mau5head itself, which they had not opposed since Deadmau5 started making music.
The terms of the settlement are still unclear, as it has been reported that Disney withdrew its opposition, but its also been reported that the Appeal Board rejected Zimmerman's defense that Disney could not suffer harm from his registration.
Time will tell, as the Trademark Office has yet to release the filings.
ALSO SEE: Deadmau5 vs. Disney: DJ Retaliates in Trademark War
The second irony to the mau5head trademark skirmish is that Deadmau5 had simultaneously filed a cease and desist in June against a Canadian production called "Deadmouse: The Musical."
It's not like the mau5head represents the force of free thought and enterprise against the stranglehold of corporate behemoths.
Rather, there are levels to trademark, man, and Zimmerman is still a man with a business, albeit an EDM business. Deadmouse: the Musical weaves the tale of a "mouse who wants to be a house DJ but is discriminated against for being a mouse."
The name of the protagonist mouse is Joel Zimmermouse, his friend is named David Goudda, and his rival is Avicheese, clearly references to Joel Zimmerman, his friend and EDM producer David Guetta, and Swedish DJ and producer Avicii.
Zimmerman had legitimate grounds to assume that the production referred to his own life.
The cease and desist letter reads, "he [Zimmerman] cannot allow the use of the mark 'Deadmouse' (or any other marks associated with Zimmerman) as such use capitalizes on the goodwill and reputation of Zimmerman's extremely popular marks, name and personality for commercial gain."
Maybe Zimmerman had learned a legal trick from Disney? But just as Disney relented on their opposition, once the production company added a disclaimer to their website explain that the musical was a parody, Zimmerman tweeted, "Moving along now."
The third irony here is that Deadmau5 actually has nothing to do with Mickey Mouse. Actually, "Deadmau5" refers to an actual dead mouse. I know, it's gross. 
According to Zimmerman's father, when Zimmerman was a teenager, his computer abruptly shut off while he was chatting online. The computer emitted an odor of burnt wire and something that did not smell like a computer.
Zimmerman took apart his computer and found a dead mouse inside. Subsequently, he developed a reputation as "the dead mouse guy."
Zimmerman wanted to change his name in online chat rooms to "Deadmouse," but that name had too many characters. So, in a leet version of the name, he took to calling himself "Deadmau5." The name stuck.
Even though trademark infringement does not require a showing that the historical origins of an infringing use referred to the original mark (rather, the degree of resemblance of the infringing use to the trademark in the same marketplace is the kicker), it is interesting to note that Mickey Mouse really had no place in the origins of Deadmau5.
With his Deadmau5 mark, Zimmerman isn't morbidly criticizing popular culture. Rather, he is literally referring to a technological absurdity, where a rodent can interfere with the function of hardware.
It is a good lesson, because at the end of the day, mice are still pests, and electronic music producers, like any tradesmen, intend to make money.
"Deadmau5" is beginning to look more like "Deadmau$."






Topics: Trademark Disputes, Trademarks