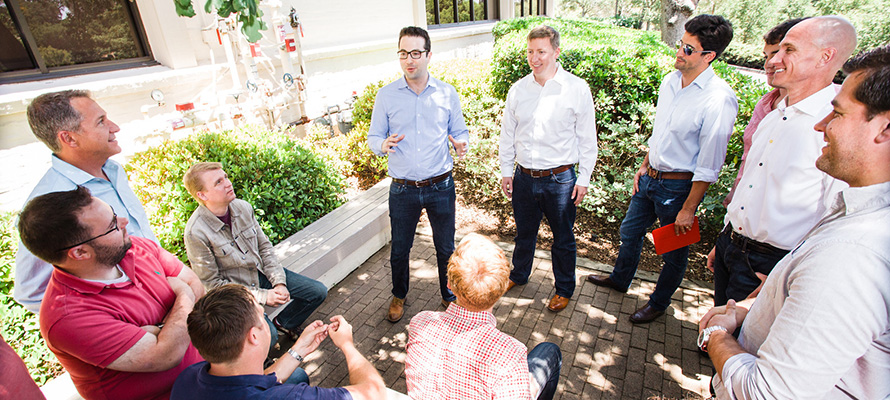 by Sheren Javdan
February 20, 2015
With security breaches on the rise , business owners desperately need to find a solution to the problem before they too get into trouble. Recently, major corporations including Anthem, Sony and Target were among the many whose databases were hacked by third party sharks, causing millions of dollars in damages.
The threat is so real that President Obama desperately sought out the public's help at a White House Cybersecurity Summit in San Francisco. By executing an executive order, President Obama hopes to spark the cooperation of private companies and government security agencies to share cyber threat data and mitigation strategies.
Continuing this movement, Redwood City based startup Synack has raised $25 million in Series B funding to help revolutionize ethical hacking. The company connects its users to a team of highly skilled independent contractors that specialize in identifying, targeting and solving security vulnerabilities and bugs.
Traditional cybersecurity resources are expensive and impractical for smaller businesses. Business owners could either hire in-house experts to monitor their database or seek independent contractors, or "bounty programs", that would hunt and destroy bugs for big bucks.
Synack & The Team
Case and point, Synack. Synack was founded in 2013 by Jay Kaplan (CEO) and Mark Kuhr (CFO). The two co-founded the company after working for NSA's counterterrorism unit for 4 years and realizing a need to help business owners who could not afford traditional cybersecurity protection.
Kaplan was a Senior Cyber Analyst at the NSA where he focused on supporting counterterrorism intelligence operations. He earned his MS in Engineering Management from George Washington University. Kuhr also worked at the NSA as a Network Analyst and Computer Scientist. He earned a Ph.D in Computer Science from Auburn University.
What Will the Funding Help With?
Just 9 months ago, the company raised $9 million in Series A funding and boosted their customer base by 60% and revenue by 90%. Led by GGV Capital and Icon Ventures, they have raised $25 million in Series B funding, brining the grand total to just under $35 million in less than 2 years.
Previous investors include Google Ventures, Greylock Partners and other Derek Smith, CEO of Shape security.
The team plans to use the money to expand their team of researchers across the globe to grow outside their current 32 countries. Kaplan explains that researchers in different countries are valuable to the company because they offer a fresh sand unique perspective and solution to security issues.
They hope to increase their Red Team of engineers to include the best highly talented individuals that will research and protect against cybersecurity threats.
Synack will also grow their R&D team, launch new products and develop new security technology that will incorporate human skills.
On the company blog, Kaplan wrote "Over the next few months Synack will continue to accelerate development of an array of new products that will further revolutionize human-powered security intelligence as we know it. This in addition to expanding functional roles across all teams to support aggressive customer expansion."
Synack is currently seeking candidates to help with operations, sales, marketing and engineering.
Topics: Cybersecurity, Legal, Series B Funding, Startups