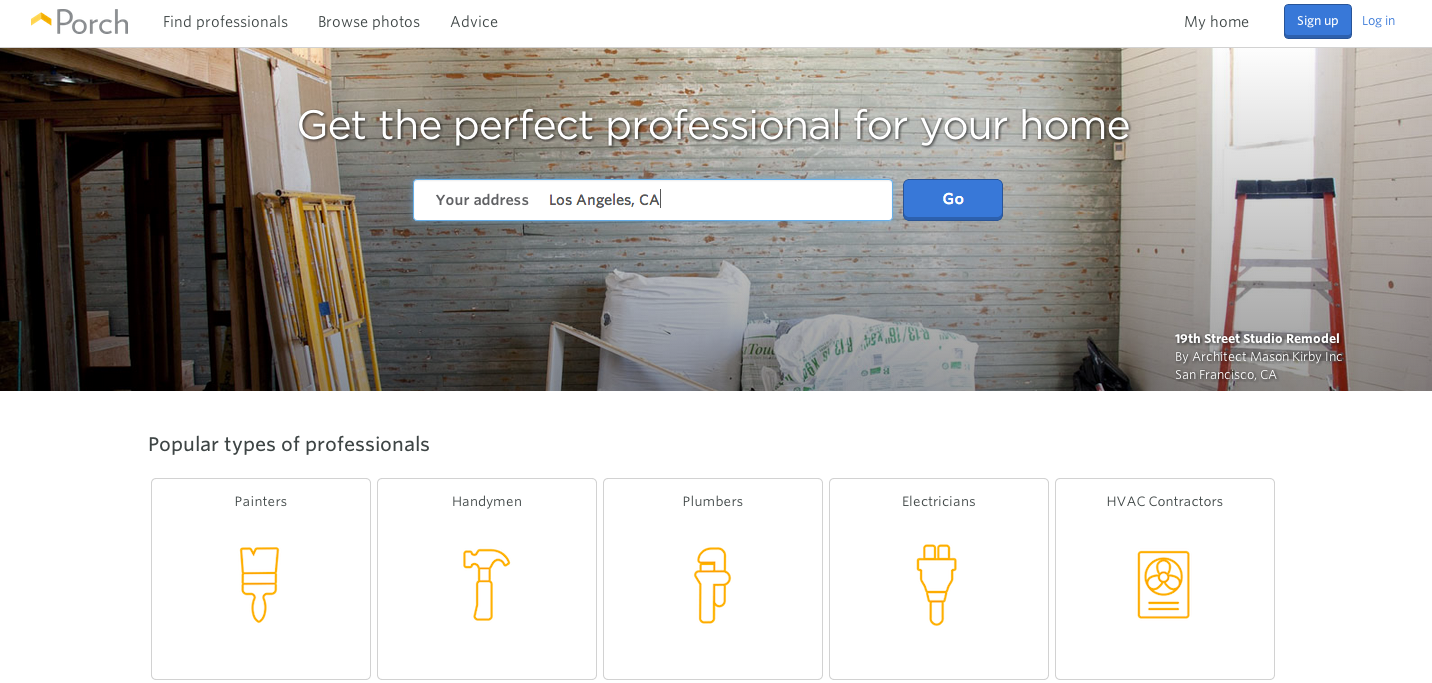 by Sheren Javdan
January 20, 2015
CEO Matt Ehrlichman's Delaware startup company Porch.com, Inc., based out of Seattle, is valued at $500 million today. The two year old company raised an additional $65 million in series B funding after raising a whopping $28 million four months ago. The online based company helps homeowners find professionals in their community that will help with their repair and improvement projects.
Valor Equity Partners (VEP), led the round with other investors including Lowe's and Ty Pennington, previous host of popular TV show "Extreme Makeover Home Edition."  In addition to Porch.com, VEP has also invested in PayPal Inc. and Tesla Motors Inc. VEP's CEO Antonio Gracias will also receive a seat on Porch's board.
The plan is to nearly double the number of employees they currently have, to over 700, throughout the year and release a new mobile feature that allows users to book a set priced maintenance appointment for smaller jobs. In addition, they plan to to use the funds to set themselves apart from their competitors Pro.com and Houzz.com.
ALSO SEE: Home Improvement Startup Pro.com Raises $14 Million 
Porch, who allows homeowners to browse thousands of portfolios of architects, builders, landscapers and others online, currently sets itself apart from Houzz by limiting itself to strictly industry professionals who advertise their services. 
Without charging any fees, Porch provides users with public record information on what permits and zoning restrictions are available on each house in addition to what reconstructive or improvement work has been done. Interested homeowners can also look up completed projects in their neighborhood and request quotes from positively reviewed professionals. 
The 3 million professionals advertising on Porch can either list their services for free or for $100/month, can have a more prominent listing that comes up in immediately in the search results. Of the 3 million professionals, approximately 200,000 of them have valid licenses. To date, Porch has over 125 million completed projects.