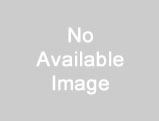 California Law Corporations
RECENT ARTICLES
December 25, 2022 07:12 pm by LawInc Staff
Are you forming a California law corporation and want to know if "APC" is an acceptable name ending? The answer is yes. "APC," which is an abbreviation for "a professional corporation,"...
December 18, 2022 03:12 am by Zach Javdan
Are you a California attorney, with your own law practice, looking for tax savings and to help limit your liability? If so, consider forming a California professional corporation. Specifically a...