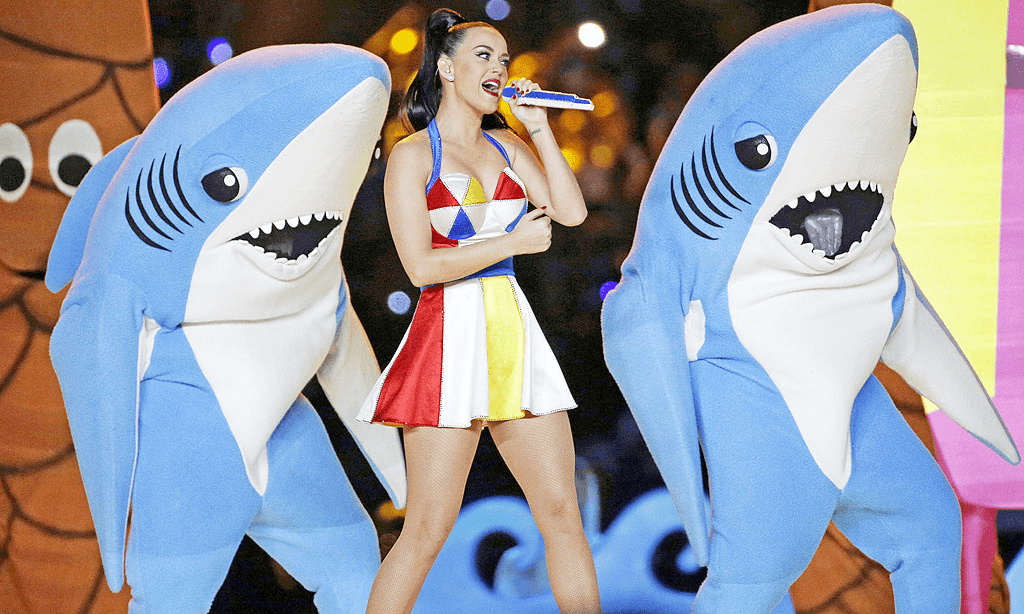 by Sheren Javdan
February 5, 2015
Year after year, the Super Bowl is the most watched event on television and this year's Patriots vs. Seahawks game was no exception. Over 114 million viewers tuned in to watch the New England Patriots beat the Seattle Seahawks 28-24 in an unprecedented last 25 seconds.
However, the buzz no longer surrounds the controversial last second play. Famous pop artist Katy Perry's dancing "left shark" has gained enormous popularity. So much so that it is now the center of a legal dispute between the pop artist and a independent artist named Fernando Sosa.
The "left shark" gained popularity when it awkwardly provided back up dance moves to Perry during the Pepsi Halftime show. Out of sync, and awkwardly whaling its "fins," the shark instantly became a hit on social media. After memes, quotes and various other sources poked fun at the shark, Florida based artist Fernando Sosa decided to capitalize on the fun.
Sosa, who creates and sells 3-D figurines of various items on Shapeways.com, began printing and selling "left shark" figurines for $24.99. He immediately received a cease-and-desist letter from Perry's attorneys stating his "unauthorized display and sale of this product infringes [their] client's exclusive rights in numerous ways." Basically, Perry's attorneys stated that Sosa's 3-D shark was infringing her copyright rights.
Sosa posted a copy of the cease and desist letter on his Instagram page which stated his infringing conduct entitles Perry to legal relief against him. According to the letter, Perry may seek actual, statutory and punitive damages in addition to injunctive relief. 
After receiving the letter Sosa complied and removed the product from his website, canceled orders and refunded customers who previously placed orders. Sosa however, also moved the shark to a different website and is offering it to users for free download.
"Since some lawyers send a cease and desist to Shapeways.com where i was selling this little bad boy shark and i cannot longer sell this. Apparently sharks, palm trees and beach balls are all now copyrighted.. anyways i'm making this available to everyone.. now you can 3D Print your very own left shark. Just make sure you download this file ASAP since just in case its taken down."
Unlike other intellectual property claims, copyright infringement claims are easy to raise and win. Copyright rights automatically vest in the individual once the author creates an "original work of authorship." These rights protect the individual against infringers who reproduce, distribute, perform and/or display the work without prior authorization from the author. 
Therefore, as soon as Perry's sharks were created, the person who created them automatically obtained a copyright interest in the costumes. 
Whether or not Sosa would prevail if an actual lawsuit was filed against him, by Perry, is still unknown. It depends on whether or not Perry obtained the rights to the costume under a "work for hire" agreement. 
Regardless, Perry's cease and desist letter has not stopped Sosa yet. For the time being, anyone with a 3D printer can print a "left shark" of their own. 
Topics: 3D printing, Copyright, Intellectual Property, Lawsuits, Legal